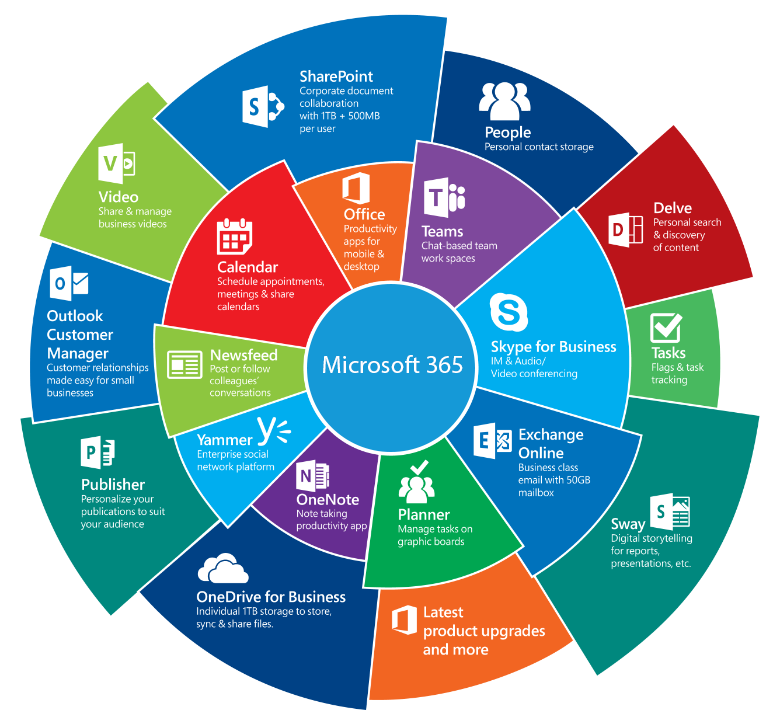 Velcode Solutions has the 5+ years of expert team for the Office 365 Managed Service. Our team of experts have worked with several organizations across multiple verticals and enabled them to become more productive and leave the mundane behind. Our work extends across the services and software products mentioned above. Our experts essentially allow everyone in your team to automate mundane tasks and work in a digital environment that is extremely conducive for productivity irrespective of location.
MICROSOFT 365 APPS FOR ENTERPRISES
Microsoft 365 Apps for enterprise is essentially a business subscription plan those charges per user rather than per device. It provides the subscribed users with more Microsoft Office apps and services than other options and makes it lucrative for any organisation in the long run with its attractive ROI. The applications cover the entire suite of Microsoft Office 365 as well.
MICROSOFT SHAREPOINT
SharePoint is basically a web-based application that is designed to drastically improve the scope of collaboration within an organization. It is essentially used for data storage, collaboration and document management in rigorous enterprise environments. SharePoint is widely used for building sophisticated web apps of varying complexity and it is easy to deploy for low-code and no-code users as well.
MICROSOFT DYNAMICS 365
Microsoft Dynamics 365 is a cloud-based solution that encapsulates a variety of CRM and ERP apps. Dynamics 365 rolls out all the functions a business could possibly need into one solution while freeing organizations from the burden of infrastructure upkeep by housing it in the cloud. It is a gateway to digital transformation for organizations across the globe, vowing to turn business processes into business advantages.
MICROSOFT POWER PLATFORM
The Microsoft Power Platform comprises three applications namely Power BI, PowerApps, and Power Automate. They are designed to let users intelligently analyze their data, make data-backed decisions, and automate business processes.  With the Power Platform, all your data exists under a unified data model, allowing the applications to interact with one another seamlessly while also communicating with Dynamics 365, Office 365, and other third-party applications.