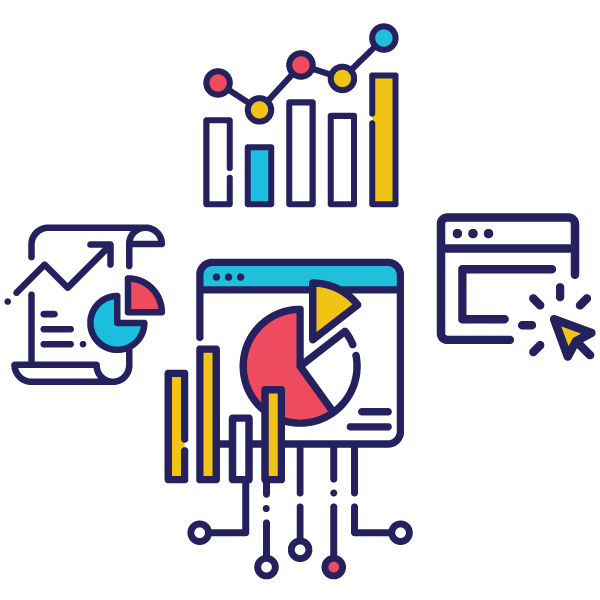 Imagine what your workforce could accomplish if they could all focus on higher-value work, rather than essential but time-consuming, repetitive tasks? RPA chatbots with machine learning and intelligent automation can optimize the user experience and interface and streamline business processes.
Chatbot technology can lower costs, provide positive human interactions, and streamline customer communications.
Omnichannel software robots serve multiple customers simultaneously no matter how they connect.

Monitor systems, analyze requests, and alert support teams to be proactive rather than reactive.

A virtual assistant provides faster response and resolution to support tickets, creating positive customer interactions.

Use RPA to analyze tickets, tag tickets, measure performance, identify areas for improvement.

RPA customizes the support system and integrates it into apps like Salesforce, Slack, and sales workflows.

Bots reduce access to private data, create audit trails and compliance without increased time and resources.
RPA chatbots can screen recruits, schedule interviews and request references.

RPA bots with intelligent automation can interact with any enterprise or legacy system to retrieve information on demand.

Complete routine employee onboarding efficiently to provide a positive employee experience from day 1.

Chatbots can handle everyday benefits activities such as enrolments and statement inquiries.

Chatbots can make employee information changes across multiple programs and systems with one click.

Monitor PTO/sick time, promotion, organizational change, tax form generation, payroll audit, reconciliation.
24/7/365 customer support, giving the feeling of live communication no matter what time it is.

Deliver on customer needs with chatbots built to satisfy specific goals (reset password, check my order status).

Personalize customer journeys, provide shopping advice, assist with order placement.

Provide supporting or additional content when customers are shopping.

Reduce errors and customer frustration.

Provides a friendly, approachable personality to connect with.
Solicit customer feedback after interactions for continuous improvement.

Chatbots with NLP can ask follow-up questions to gain better understanding of customer responses.

RPA with intelligent automation can personalize "thank you" or "we're sorry" coupons and discounts.

RPA extracts more information than "rate from 1-5" and provides the opportunity to fix a problem immediately.

Issues can be flagged and escalated for human intervention and resolution immediately.

Chatbots gather meaningful analytics for business improvement, marketing and training opportunities.