We know how frustrating it can be whenever a computer, a printer, or your network goes down. It prevents people from being able to complete their daily tasks, which adds to the cost of operations, and the cost of repairing the problem. With Velcode Solutions remote monitoring service, you never have to worry about that again.
Remote monitoring enhances the overall performance of your network, productivity of your employees, and minimizes downtime of your digital environment. With our proactive approach, network issues can be detected before they reach our clients' environment. Remote monitoring and maintenance allow us to constantly monitor your system for its performance and eliminate threats before they occur. Contact Velcode Solutions for a network audit and let us show you what we can do to improve the integrity of your system.
Many businesses tend to only fix their technology when there's something wrong with it. This is called the break-fix IT model, and compared to Velcode Solutions proactive IT model, it's incredibly inefficient. When your technology is continuously being broken and fixed again, the resulting costs can be devastating; especially if they aren't called for in your IT budget.
Velcode Solutions remote monitoring solution is designed to detect potential issues in your organization's infrastructure. This helps us repair and resolve the issue before it causes a budget-breaking problem. Furthermore, we can prevent most instances of downtime by actively monitoring your network's activity. The second a problem shows itself, we're on it, fixing the problem. In fact, these issues are often resolved before you even know they exist.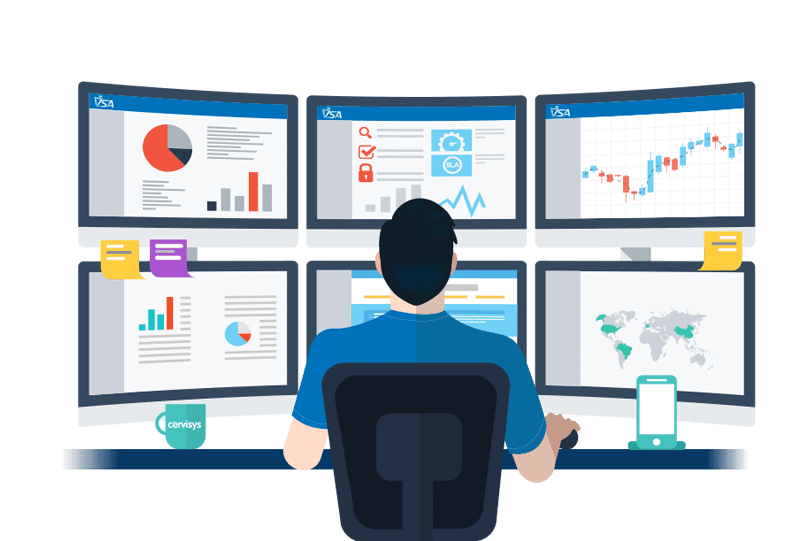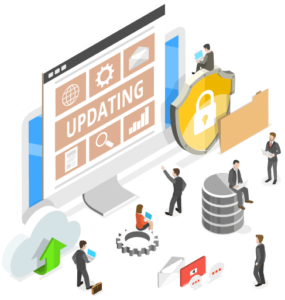 REGULARLY UPDATE AND PATCH YOUR SYSTEM
Different businesses rely on different software's to function, but all of them need updates and patches at some point. Updating and downloading patches can seem like a chore, so let us do it for you. Especially because you don't want to miss a vital update or patch that can save your business and it's data from harm. Don't waste your employee's time on software when we can take care of it all for you.
FIXED RATES THAT ARE AFFORDABLE
Technology issues can seriously be pricey. It can break your budget quickly, especially if you weren't expecting the issue to arise. This is why Velcode Solutions offers a monthly flat rate that your company will be able to afford. Even if your team has a departmental IT team, we can assist them in anything they will need or do not have time for.