Disaster Recovery as a Service is the replication of the hosting of physical or virtual servers by a third party to provide immediate recovery at zero losses in the event of a man-made or natural catastrophe. Velcode Solutions DRaaS model, powered by any hyperscaler or private, hybrid, or multi-cloud of choice, is based on a unique 4-way Disaster Recovery architecture that improves business continuity and security. It is cost-effective and delivers the best-in-class benefits over many traditional models.
72% of businesses fail to meet their expectations for IT disaster recovery. Don't be one of them and get a fully-functional DRaaS solution for your workloads today!
Enabling you to quickly recover your data after an outage, downtime or breach, DRaaS is critical for achieving business continuity. Velcode Solutions state-of-the-art technologies let you securely replicate your critical workloads to one of our global locations and restore them in a matter of minutes. With our DRaaS, you can resume your business operations in a matter of minutes to minimize disruptions and revenue loss.
The cost per hour of downtime is estimated to be between $10,000 to over $5 million[1] per hour. This amount includes everything from critical services downtime and breach detection to loss of IT and employee productivity, which significantly factor in calculating the total cost.
A cloud-based Disaster Recovery-as-a-Service (DRaaS) solution helps you avoid these costs. Your DRaaS instance will keep the latest versions of your critical workloads on a secure server, enabling quick recovery. In case of accidental deletion, natural disasters, and human errors, you will be able to resume your operations in a matter of minutes. DRaaS enables you to:
Protect from ransomware

Avoid business disruptions

Reach your compliance and security goals
Minimize financial impact of a disaster

Protect from other cyber threats

Ensure stability and brand image
Before you finalize your decision to finalize the platform and service provider for disaster recovery solutions, you must know about the main models out of which one will fit best for your requirements. This comparison chart below would enlighten you on the reasons why most modern enterprises opt for fully managed DRaaS model.
Managed DRaaS
A third party takes over all disaster recovery responsibilities

Requires higher investment than other DRaaS models but meets all your unique business requirements

Recovery SLA is matched to the unique business requirements

The provider will be responsible for recovery in the case of an event
Assisted DRaaS
Part of the responsibilities are managed by the company and part by a third party vendor

Lower investment is required compared to assisted DRaaS. Managing the model may prove expensive later.

Assisted DRaaS does not offer a recovery SLA

The client is responsible for recovery during an event but the service provider may step in when the IT team is unavailable
Self-service DRaaS
The company manages all the disaster recovery responsibilities

Expensive as the company needs to set up all the provisions for the IT team by themselves

Recovery SLA depends on the availability of the IT team

The client is responsible for recovery during an event
For any business, the most efficient DRaaS solution would be the one that suits their specific needs. Factors like budget, size of operations, pricing policies are worth considering before finalizing your DRaaS solution provider. After all, you would want only the best to shield you in any circumstance.
Velcode Solutions is known to offer the best disaster recovery solutions over any cloud. We work with the top Cloud Providers such as AWS, Azure, GCP and Oracle across the world to assist in creating a DRaaS setup on your specific requirements.
DRaaS on Azure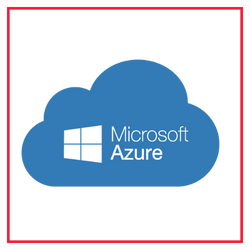 DRaaS on Aws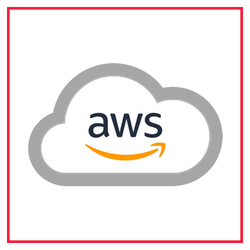 DRaaS on GCP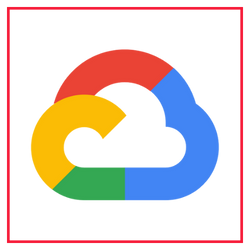 DRaaS on Oracle